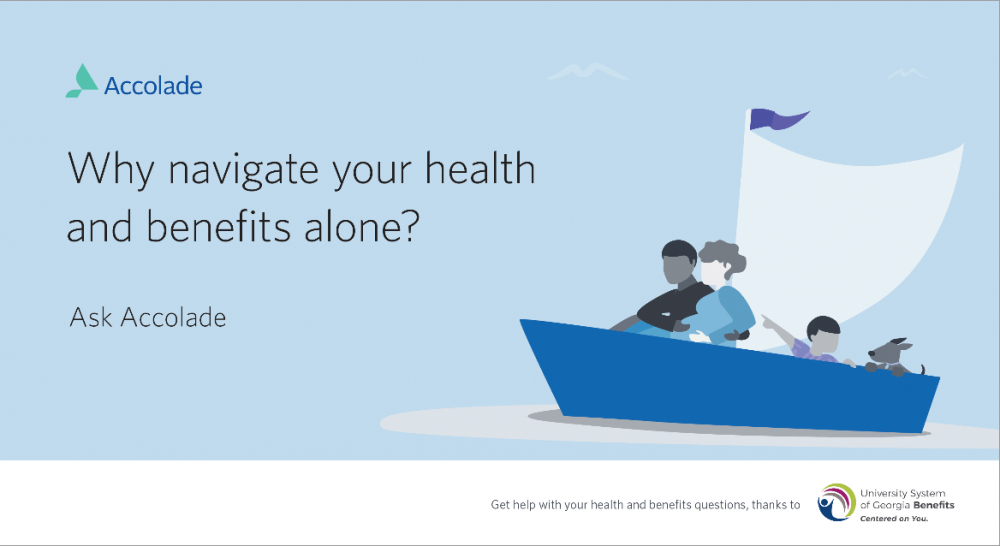 Have you seen the Accolade Personal Health Assistant?
New! Beginning 2021, if you are enrolled in an Anthem healthcare plan, contact your new Accolade Personal Health Assistant for all your healthcare questions. Visit the Accolade Website or call 1-866-204-9818. Mon. – Fri., 8 AM to 11 PM ET. Need help after hours? Accolade also has a 24/7 nurse line - call the main Accolade phone number to connect.
The University System of Georgia (USG) provides a link to the website as a service to the public. The USG cannot guarantee the site is readable or functions correctly with web accessibility devices or applications.
By clicking on the CONTINUE button below, you acknowledge the previous statement and will be taken to the linked site. If you want to remain at this site, select the CANCEL button.