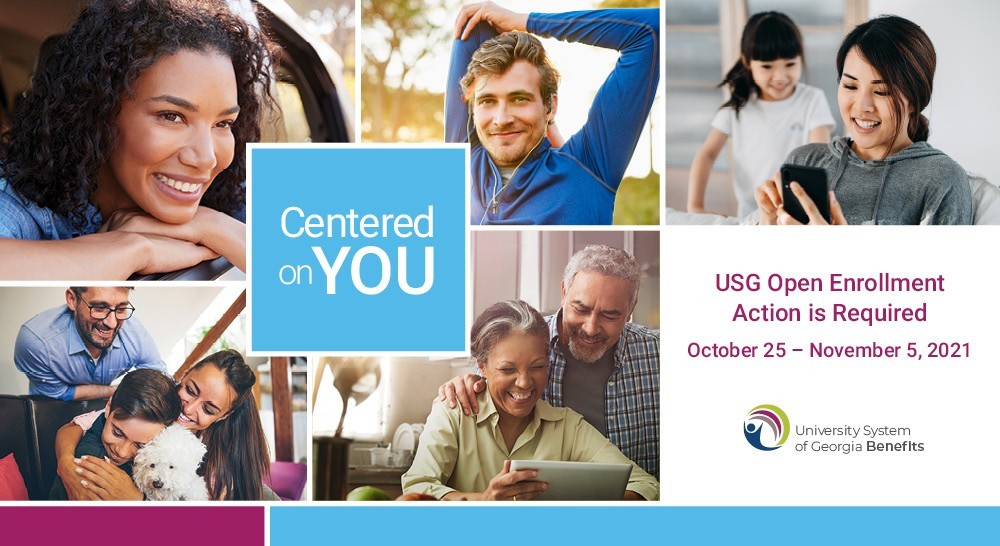 The 2022 USG Open Enrollment begins October 25 and ends on November 5, 2021!
Enroll today by clicking on the Manage My Benefits button on the right side of the page! Attend the USG Virtual Benefits Fair for information about your 2022 benefits at usg.vfairs.com. More information is also available on the 2022 USG Benefits Open Enrollment webpage. Complete your certifications and enrollment by November 5, 2021!
The University System of Georgia (USG) provides a link to the website as a service to the public. The USG cannot guarantee the site is readable or functions correctly with web accessibility devices or applications.
By clicking on the CONTINUE button below, you acknowledge the previous statement and will be taken to the linked site. If you want to remain at this site, select the CANCEL button.